Deep Cleaning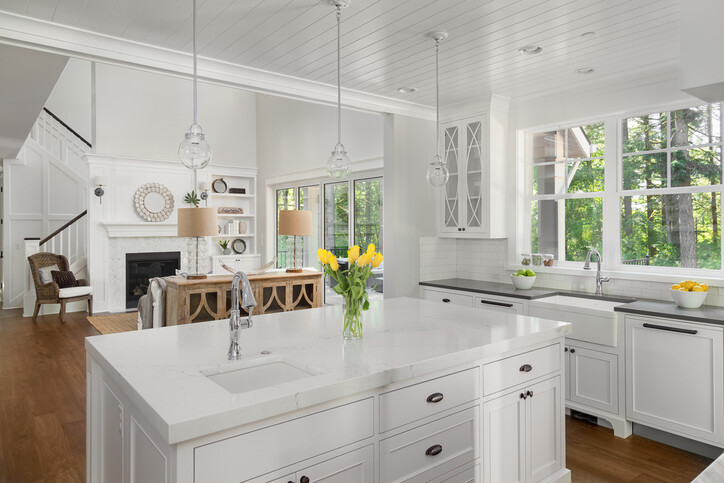 Over time, your routine house cleaning just isn't enough. Dirt, dust, and cobwebs will start to build up behind appliances, under furniture, and in hard-to-reach places. When going beyond your weekly cleanup is needed, taking hours out of your already-busy schedule to dedicate to deep cleaning your home isn't ideal. In addition, though it's something you don't want to keep putting off, you may not have the right cleaning equipment to get the job done in its entirety. When you're ready for a clean slate, call Val's Cleaning: the comprehensive house cleaners with over 19 years of experience deep cleaning homes from top to bottom!
---
Call for a FREE Quote
---
Thorough House Cleaning
To ensure the overall cleanliness of your home and overall healthy living environment for you and your family, there are certain cleaning procedures that are recommended to be done twice a year. By calling Val's Cleaning to deep clean your home, you're choosing a preferred and trusted team of cleaners who have over 19 years of deep cleaning experience and who consistently uphold a high level of quality cleaning standards. If your home is in need of a thorough cleaning, our detail-oriented cleaning crew will leave your home in pristine condition.
Val's Cleaning's Deep Cleaning Services
Just some items on our deep cleaning checklist include:
Cleaning baseboards
Cleaning window ledges
Wiping down and disinfecting light fixtures, door frames, appliances
Pulling out appliances to clean behind
Spot cleaning walls
Dusting and wiping down ceiling fans, wall hangings, blinds
Vacuuming carpeting & upholstered furniture
Cleaning door tracks
Removing cobwebs
Emptying wastebaskets and removing trash
Scrub and clean showers, bathtubs, sinks
Fully sanitizing bathrooms
Wiping down all surfaces
Sweeping and mopping floors
Cleaning mirrors
And much more, just ask!
Choose Val's Cleaning for Deep Cleaning
Tired of staring at spotted windows, dusty surfaces, and dirty baseboards? Val's Cleaning is here to offer a wide variety of deep cleaning services designed to suit your needs, so that you don't have to keep struggling to fit deep cleaning your home into your busy schedule. While keeping your home picked up and tidy, sweeping and mopping the floors, and wiping down the bathrooms is important to keep the cleanliness of your home manageable, the areas that are easily overlooked, such as the baseboards, light switches, door frames, and dusty fan blades need attention too. Call (781) 399-4009 for a free quote!
---
Call for a Free In-Home Estimate
---